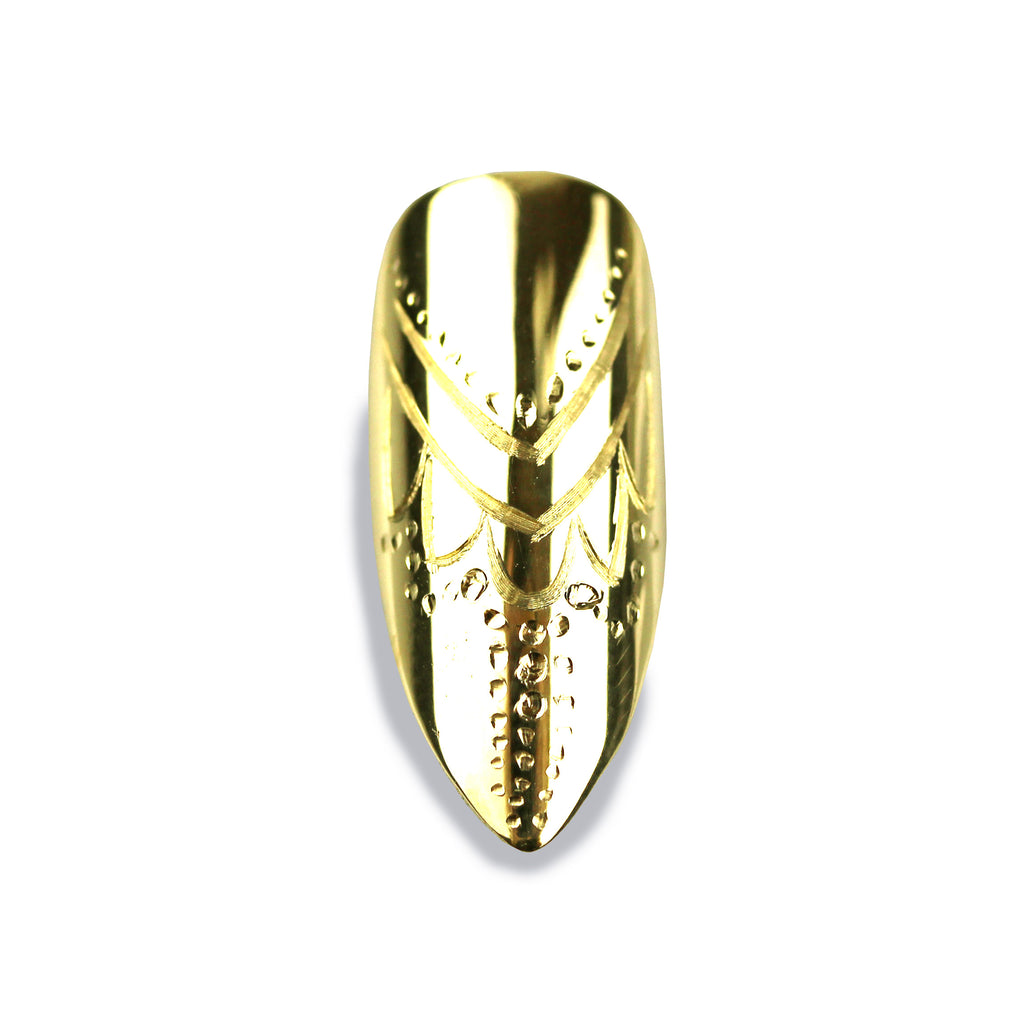 Cassandra Long Pointy Yellow Gold Nail
$1,100.00
14KT Yellow Gold Bolly Hand Engraving Long Pointy shape nail. 
Custom made highest quality hand crafted Diamonds and Engraving 14KT Gold designs. We feature a wide selection of designs, which are customized to meet your personal dreams.
Size is the widest width across your nail. If you're unsure please email me: samanthachamnyc@gmail.com
Each nail comes with a miracle polishing tool head.
These nails are 100% Custom made, please allow 3 to 4 weeks delivery.